Surfing for Girls - Learn, Explore and Enjoy
Why should guys have all the fun?
And now on a serious note.. Surfing is one of the most amazing sports on the planet. The proximity to nature, the lifestyle surrounding it and the positive impact on your physique..
It is also a sport that means traveling, colorful memories and lifelong friendships.
Having surfed my whole life, and traveled all the corners of the Earth to catch The Perfect Wave, I see more and more girls with a surfboard under their arm and a big smile on their face...
Women are rocking the surfing world, pulling into bigger and bigger barrels, tow surfing, doing aerials and really pushing this sport to a whole new level. Didn't understand the previous sentence fully? Don't worry.. keep reading this page and you soon will...
Beginner? Experienced surfer? Wannabe surf chick?
Welcome to surfing for girls. Here you can learn how to surf, what to wear, where to go and all other useful info on how to get started or how to develop your surfing skills.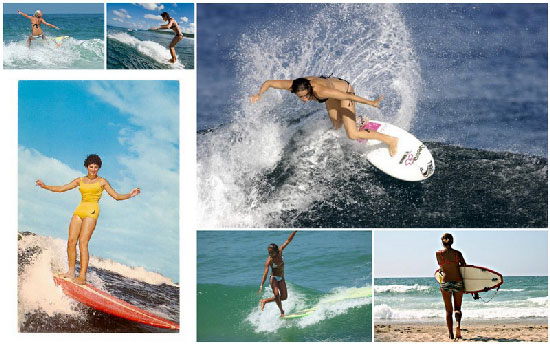 Surfing for Girls!


Inspiring photos, step by step tutorials, history of surfing..it's all here, in one site, so instead of surfing the net you can finally get out there and surf your first big wave.
Enjoy...
© Copyright 2009 Surfing-For-Girls.com